Igidae Direction

A symbol of Busan Oryukdo! Explore the sky and sea horizon abutting
Green LINE
Tour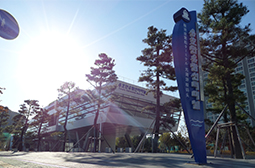 Yonghoman Sightseeing Boat Terminal
Right Entrance of Diamond Bay in Bunpo-ro, Nam-gu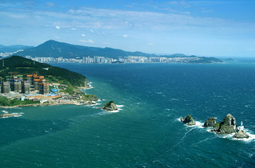 Oryukdo Islets
Rear Gate of Oryukdo SK Apt., Nam-gu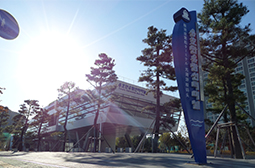 Yonghoman Sightseeing Boat Terminal
Right Entrance of Diamond Bay in Bunpo-ro, Nam-gu
Station Info
No.
Station
Bus Stop Location
Nearest Subway
Line
Station
Exit Number
1
Yonghoman Sightseeing Boat Terminal
Right Entrance of Diamond Bay in Bunpo-ro, Nam-gu
Line 2
Namcheon Station
-
2
Oryukdo Islets
Rear Gate of Oryukdo SK Apt., Nam-gu
-
-
-
Green LINE
Operation Time
시티투어버스 그린라인 시간표

| Oryukdo Islets Direction | 1 | 2 | 3 | 4 | 5 | 6 | 7 | 8 | 9 | 10 |
| --- | --- | --- | --- | --- | --- | --- | --- | --- | --- | --- |
| Yonghoman Sightseeing Boat Terminal | 10:00 | 10:45 | 11:25 | 12:10 | 13:10 | 13:50 | 14:35 | 15:15 | 15:55 | 16:40 |
| Oryukdo Islets | 10:20 | 11:05 | 11:45 | 12:30 | 13:30 | 14:10 | 14:55 | 15:35 | 16:15 | 17:00 |
| Yonghoman Sightseeing Boat Terminal | 10:40 | 11:25 | 12:05 | 12:50 | 13:50 | 14:30 | 15:15 | 15:55 | 16:35 | 17:20 |
* Each bus course and operating time can change for unavoidable weather and traffic.
FARE ( IN KOREAN WON )
FARE
ADULTS
CHILDREN
(5~HIGH SCHOOL STUDENT)
15,000Won
8,000Won
*You can ride at all stops and purchase a ticket from the crew at the first boarding on a first come, first served basis. (Both cash and card to be usable)
*By City Tour Course, you can be free to use three lines of Red(Busan Station↔Haeundae), Blue(Haeundae↔ Yonggungsa), and Green Lines(Oryukdo Islets↔Hwangryeongsan Mt.) with one piece of one-day pass for a day without any additional charge.